Revolving Business Financing: 
Factoring (Invoice Financing)
Factoring (Invoice Financing) is when a supplier borrows money from a third-party financial company called a "factor" by selling its invoices (receivables from customers) at a discounted rate and paying a percentage of the invoice amount to the lender as fee for borrowing money.
Two types of Invoice Financing:

NOTIFIED
The customer or company to whom the invoice was issued is informed of the invoice sale and required to make payments to the factor doing the collection.

NON-NOTIFIED
The customer or company makes payment directly to the business who issued the invoice. In other words, the Seller is responsible for the (1) collection of payment from its customers and (2) payment of the sold invoice to the factor.
Businesses that can benefit from factoring are those who have clients with recurring invoice nature on credit terms. SMEs supplying to big supermarket chains or government agencies who often have long credit terms from 90-120 days are also suitable for factoring.
Advantages of Factoring (Invoice Financing):
Avoid high fees and inflexible terms
Businesses can receive cash quickly when they sell their invoices rather than waiting for 30 to 90 days for their customers to pay.
Since a business no longer needs to wait until their customers pay, they can have the cash to cover other necessities like employee salary, customer orders, or other investments.
 Some loans have strict eligibility and high collateral. With factoring, more SMEs can qualify because the invoices can used as collateral.
Since the business is not taking out a loan, they don't need to worry about big debts. And if something comes up that can only be financed by a loan, the company will not have a high debt level that may prevent it from borrowing.
| | | |
| --- | --- | --- |
| 2 | Interest Rate | 6.75% - 9.00% p.a. |
| 3 | Processing Fee | Up to 2.00% |
| 4 | Repayment Period | Usually 30 - 60 days on top of credit term given. |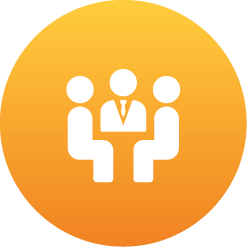 Eligibility
• Company established more than 2 years
• Customer invoices must be towards a local company.
*Other eligibility criteria may apply depending on the bank/financial institution.

Documents to Submit
For pre-assessment, we will need the following documents:
1. NRIC copy (front and back) of directors/ partners/sole-proprietor
2. Individual Income Tax Notice of Assessment (NOA) of directors/partners/ sole-proprietor for the last 2 years
3. Company bank statements for the last 6 months
4. Company financial reports/statements for the last 2 years
5. Latest Aging List (Accounts Receivable & Accounts Payable)
*Requirements may vary depending on the bank/financial institution.
Start Your Application Today!
Start Your Application Today!
We help our clients obtain the right financial assistance by objectively assessing their business profile and documents before finding the most suitable financial institutions that could give them the highest loan approval chances.
We also try to get the best deal for our clients by looking for the lowest interest rates in the market, but this could still vary depending on the company's financial standing and profile.
If your company is not able to qualify for a loan at the moment, we also advise on what areas you can improve in order to qualify in the future.
Get started in 4 easy steps.
1. Fill up the form and submit
2. Engaged by our assigned consultant
3. Consultant presents on the proposed business solution
4. Get your funds upon approval
• Upon receiving your inquiry, our assigned Business Consultant will get an overview of your business finance.
• The assigned Business Consultants will brief you on the application process, the best suited solution and credit facilities for your business based on your needs during the scheduled appointment.
• We will assist you with the full process of your application until approval and disbursement.
• During the process, additional documentation required to aid in the application approval might be requested from you.
• Please allow 2 to 4 weeks* for the assessment, submission, negotiation and approval of your application.
• If approved, disbursement takes about 3 to 5 working days upon signing of the Letter of Offer.
Every client is important to us and we do our best to meet the estimated timeline given.
* Subject to the credit facility proposed and applied for, processing time may take longer or shorter.