Business Financing: Government-Backed Term Loan: Temporary Bridging Loan
As announced at Supplementary Budget 2020, Temporary Bridging Loan Programme (TBLP) initiated by EnterpriseSG allows Small Medium Enterprises in Singapore to have access to the working capital they need with 80% risk-shared by the Government , especially so due to the CoVid-19 outbreak. Companies can use the fund to boost daily operations such as hiring, managing fixed costs & new projects and many more.
NOTE: Limited Time Only**
| | | |
| --- | --- | --- |
| 2 | Interest Rate | as low as 1.16% p.a simple interest (effective interest 2.25% p.a) |
| 3 | Processing Fee | From S$0 |
| 4 | Repayment Period | Up to 5 years. |
| 5 | Unique Feature | There is no penalty charge for early repayment, subject to the Financier's Notice Period required. Enterprises under the TBLP may also apply for up to 1 year moratorium (deferral of principal repayment) to help manage their debt, subject to assessment by the PFIs. |
| 6 | Validity Period** | From March 2020 till 31st March 2021 |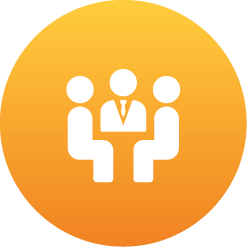 Eligibility
• A company incorporated in Singapore for at least 1 years with at least 30% local shareholdings (Singaporean and/or PR).
• A company with active business operations for over 6 months.
• No returned transactions in the latest month.
 • Daily Bank Balance at least S$8,000 for the last 6 months

Documents to Submit
• NRIC copy (front and back) of directors/ partners/sole-proprietor
• Individual Income Tax Notice of Assessment (NOA) of directors/partners/ sole-proprietor for the last 2 years.
• Company bank statements for the last 3* or 6 months
• Company financial reports/statements for the last 1* or 2 years
*Dependent on Financier's requirement
Start Your Application Today!
Start Your Application Today!
We help our clients obtain the right financial assistance by objectively assessing their business profile and documents before finding the most suitable financial institutions that could give them the highest loan approval chances.
We also try to get the best deal for our clients by looking for the lowest interest rates in the market, but this could still vary depending on the company's financial standing and profile.
If your company is not able to qualify for a loan at the moment, we also advise on what areas you can improve in order to qualify in the future.
Get started in 4 easy steps.
1. Fill up the form and submit
2. Engaged by our assigned consultant
3. Consultant presents on the proposed business solution
4. Get your funds upon approval
• Upon receiving your inquiry, our assigned Business Consultant will get an overview of your business finance.
• The assigned Business Consultants will brief you on the application process, the best suited solution and credit facilities for your business based on your needs during the scheduled appointment.
• We will assist you with the full process of your application until approval and disbursement.
• During the process, additional documentation required to aid in the application approval might be requested from you.
• Please allow 2 to 4 weeks* for the assessment, submission, negotiation and approval of your application.
• If approved, disbursement takes about 3 to 5 working days upon signing of the Letter of Offer.
Every client is important to us and we do our best to meet the estimated timeline given.
* Subject to the credit facility proposed and applied for, processing time may take longer or shorter.