Business Financing: Equipment and Machinery Loan
Companies can use Equipment and Machinery Loan to purchase both new and used industrial machinery and equipment that can help them develop better products or implement upgrades to make their operations more efficient. This type of loan is a secured loan with the equipment or machine as collateral.
| | | |
| --- | --- | --- |
| 2 | Interest Rate | Between 2.25% - 4.5% simple interest rate, at Lender's discretion. |
| 3 | Processing Fee | Up to 2% |
| 4 | Repayment Period | Up to 8 years |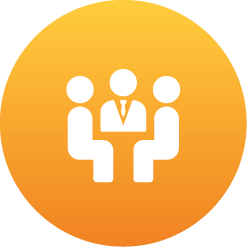 Eligibility
• A company incorporated in Singapore for at least 2 years with at least 30% local shareholdings (Singaporean and/or PR)
• A company with active business operations for the last 6 months
• A company with Group Annual Sales Turnover of ≤ S100million or Group Employment Size ≤ 200*
*Annual sales turnover and employment size will be computed on a group basis i.e. All levels up for corporate shareholders holding > 50% of total shareholding of the applicant company and any subsequent corporate parents, and subsidiaries all levels down

Documents to Submit
• Sales Quotation/Agreement/Pro Forma Invoice and all other relevant documents
• NRIC or passport copy (front and back) of directors/partners/proprietors
• Individual Income Tax Notice of Assessment (NOA) of directors/partners/ sole-proprietor for the last 2 years.
• Company bank statements for the last 6 months
• Company financial reports/statements for the last 2 years
Start Your Application Today!
Start Your Application Today!
We help our clients obtain the right financial assistance by objectively assessing their business profile and documents before finding the most suitable financial institutions that could give them the highest loan approval chances.
We also try to get the best deal for our clients by looking for the lowest interest rates in the market, but this could still vary depending on the company's financial standing and profile.
If your company is not able to qualify for a loan at the moment, we also advise on what areas you can improve in order to qualify in the future.
Get started in 4 easy steps.
1. Fill up the form and submit
2. Engaged by our assigned consultant
3. Consultant presents on the proposed business solution
4. Get your funds upon approval
• Upon receiving your inquiry, our assigned Business Consultant will get an overview of your business finance.
• The assigned Business Consultants will brief you on the application process, the best suited solution and credit facilities for your business based on your needs during the scheduled appointment.
• We will assist you with the full process of your application until approval and disbursement.
• During the process, additional documentation required to aid in the application approval might be requested from you.
• Please allow 2 to 4 weeks* for the assessment, submission, negotiation and approval of your application.
• If approved, disbursement takes about 3 to 5 working days upon signing of the Letter of Offer.
Every client is important to us and we do our best to meet the estimated timeline given.
* Subject to the credit facility proposed and applied for, processing time may take longer or shorter.